These fact sheets and presentations below provide in-depth information on critical sustainability issues such as community organizing, financial security and affordable housing..
SCC's videos, #succeedtogethervideos​, tell the story of a city undergoing rapid socioeconomic transformation (Somerville, Mass.) and the power of residents through organizing and community to work together for development without displacement.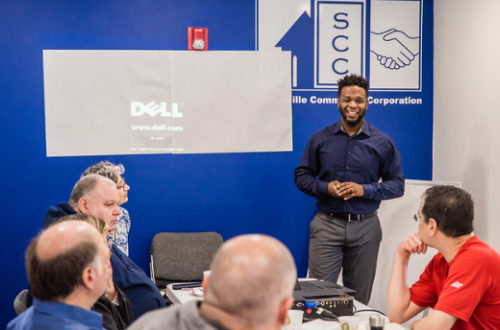 SCC works to empower Somerville residents to become active leaders in the community. Our members organize for affordable housing, local jobs, and grassroots planning, and have the opportunity to develop leadership skills through our annual Leadership Development Institute.