Aumentando a renda dos residentes, ativos
A alfabetização financeira e a programação de oportunidades econômicas da CCS trabalham para combater anos de políticas econômicas injustas, ajudando as pessoas a encontrar bons empregos, construir riqueza e encontrar estabilidade financeira.
O Programa De Empregos de Primeira Fonte ajuda os candidatos a emprego locais a obter as habilidades e treinamentos necessários para estabelecer um caminho de carreira que resulte em bons empregos, crescimento da carreira e resiliência econômica, oferecemos coaching de carreira 1:1, treinamento de prontidão para empregos, suporte à ESL e alfabetização por computador, conexões diretas com empregadores, suporte de pós-colocação e serviços e encaminhamentos envolventes. Fazemos parcerias com empregadores locais para ajudá-los a acessar diversos gasodutos de profissionais treinados, apoiar práticas de contratação inclusivas e locais e defender empregos de qualidade na região.
Nossas aulas de Alfabetização Financeira ajudam as pessoas a entender melhor a dívida, o banco, o crédito e como economizar. Nossas populares aulas de First Time Home Buyer ajudam as pessoas a entender melhor o processo muitas vezes intimidador de economizar e comprar uma casa, bem como como acessar programas que podem tornar isso mais acessível.
Para reprimir nosso trabalho em questões de desenvolvimento habitacional acessível, propriedade e política, nossa programação de oportunidades econômicas ajuda as pessoas a encontrar empregos, economizar dinheiro, diminuir a dívida, construir seus ativos e até mesmo realizar o sonho da casa própria. O mercado especulativo continuará aumentando os custos de habitação em Somerville e nosso trabalho ajuda a garantir que aqueles com menos ativos ainda possam viver aqui. Ajudar os residentes a se sustentarem em Somerville com renda suficiente e ativos crescentes é uma estratégia crucial em nossa luta pela equidade.
Melhorando as perspectivas financeiras
Temos uma série de programas de construção de ativos financeiros, incluindo aulas intensivas, workshops pontuais e aconselhamento financeiro e trabalho.
Para saber mais sobre nossas aulas e serviços de construção de ativos, entre em contato com o especialista em construção de ativos Janine Lotti .
Para informações sobre empregos e / ou aconselhamento profissional, entre em contato Blake Roberts Crall .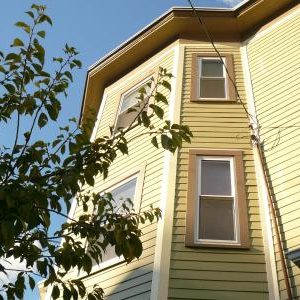 Through the First Time Home Buyer Program, SCC provides a comprehensive array of tools and information for successfully navigating the homebuying process.