Aumento de los ingresos y activos de los residentes
La alfabetización financiera y la programación de oportunidades económicas de SCC trabajan para contrarrestar años de políticas económicas injustas ayudando a las personas a encontrar buenos empleos, construir riqueza y encontrar estabilidad financiera.
El Programa de Empleo de Primera Fuente ayuda a los solicitantes de empleo locales a adquirir las habilidades y la capacitación que necesitan para establecer una trayectoria profesional que resulte en buenos empleos, crecimiento profesional y resiliencia económica, Ofrecemos 1:1 capacitación profesional, capacitación en preparación para el trabajo, apoyo de ESL y alfabetización informática, conexiones directas con empleadores, apoyo post-lugar y servicios y referencias envolventes. Nos asociamos con empleadores locales para ayudarles a acceder a diversas canalizaciones de profesionales capacitados, para apoyar prácticas de contratación inclusivas y locales, y para abogar por empleos de calidad en la región.
Nuestras clases de Alfabetización Financiera ayudan a las personas a entender mejor la deuda, la banca, el crédito y cómo ahorrar. Nuestras populares clases de comprador de vivienda por primera vez ayudan a las personas a entender mejor el proceso a menudo intimidante de ahorrar y comprar una casa, así como cómo acceder a programas que pueden hacerlo más accesible.
Para reforzar nuestro trabajo en temas de desarrollo de vivienda asequible, propiedad y políticas, nuestra programación de oportunidades económicas ayuda a las personas a encontrar empleos, ahorrar dinero, disminuir la deuda, construir sus activos e incluso realizar el sueño de la propiedad de la casa. El mercado especulativo continuará aumentando los costos de la vivienda en Somerville y nuestro trabajo ayuda a asegurar que aquellos con menos activos todavía puedan vivir aquí. Ayudar a los residentes a mantenerse en Somerville con ingresos suficientes y aumentar los activos es una estrategia crucial en nuestra lucha por la equidad.
Mejora de las perspectivas financieras
Tenemos una variedad de programas de construcción de activos financieros que incluyen clases intensivas, talleres únicos y asesoramiento laboral y financiero uno a uno.
Para obtener más información sobre nuestras clases y servicios de creación de activos, comuníquese con Asset Building Specialist Janine Lotti .
Para obtener información laboral y / o asesoramiento laboral, comuníquese con Blake Roberts Crall .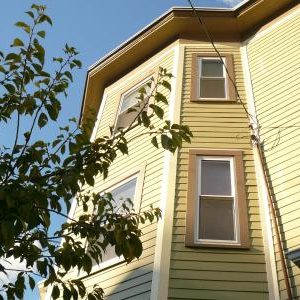 Through the First Time Home Buyer Program, SCC provides a comprehensive array of tools and information for successfully navigating the homebuying process.