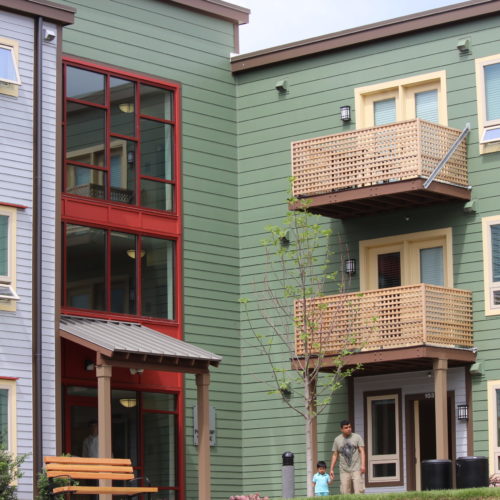 Desarrollo inmobiliario
SCC desarrolla unidades de propiedad y alquiler asequibles y espacios comerciales en Somerville para mantener y fortalecer la diversidad socioeconómica de la ciudad. Hemos desarrollado, poseemos y operamos más de 330 unidades de viviendas de alquiler, más de 20 condominios asequibles y múltiples espacios comerciales para negocios locales. Colaboramos con la Ciudad, el Commonwealth, con fines de lucro y otros desarrolladores, prestamistas y financiadores con fines de lucro para comenzar nuevos proyectos, mientras aceleramos el progreso y finalizamos otros.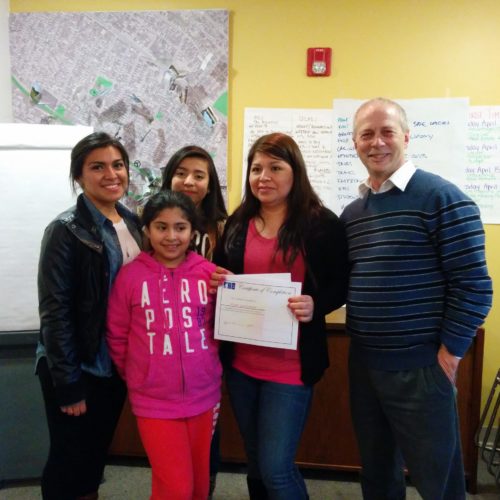 Oportunidad económica, educación, creación de activos
La junta, los miembros y el personal de Somerville Community Corporation trabajan para preservar la diversidad social, económica y cultural de la Ciudad. Con un compromiso inquebrantable, ofrecemos programas y servicios enfocados en mantener Somerville asequible para todos los residentes.
Organización y planificación comunitaria
SCC trabaja para capacitar a los residentes de Somerville para que se conviertan en líderes activos en la comunidad.
Nuestros miembros se organizan para viviendas asequibles, trabajos locales y planificación de base, y tienen la oportunidad de desarrollar habilidades de liderazgo a través de nuestro Instituto de Desarrollo de Liderazgo anual.
Conéctese con nosotros sobre nuestro trabajo en estas áreas enviando un correo electrónico al personal a continuación o llamando al 617-776-5931
I never considered myself financially or knowledgeable enough to pursue owning a home for myself, but through the course, and the team SCC assembled to talk to us, I have started the process of buying a home. The SCC team's honesty and openness in cultivating a class where participants felt comfortable asking any questions was welcomed and provided a more in-depth understanding of the home buying options in Massachusetts. I look forward to updating you on my progress, and am forever grateful.
We at East Cambridge Savings Bank and our Charitable Foundation support Somerville Community Corporation (SCC) in their efforts to sustain affordable housing and maintain social equality in the City of Somerville. SCC recognizes the importance of maintaining the City's cultural diversity and works diligently to preserve it for future generations. The dedication and enthusiasm of the staff at SCC is evident in the accomplishments of the organization. It is imperative that the SCC receive financial support from community leaders so that it may continue with its very important work."
"People in Somerville are not able to afford rent and are afraid of getting evicted, and it is important that we as a community keep it front of mind."