Volunteers Needed: Help Job Seekers Prep for Interviews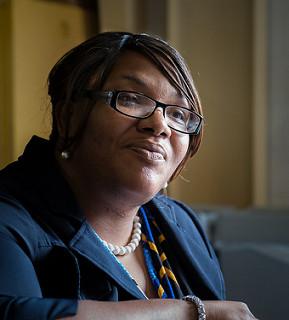 The First Source Jobs Program is looking for volunteers to help job seekers practice interviewing skills and prepare for job interviews. The opportunity to practice and receive feedback is monumental in helping our program participants advance their careers, build confidence and build economic resilience. Many of  them are reentering the workforce or have never worked in the United States before. 
You will be matched with a job seeker and provided with their resume and job description to guide the mock interview. SCC will also provide you with training and instructions for conducting the interview, and a set of frequently-asked interview questions. You will be responsible for reviewing the job seeker's information, conducting a 20-minute face-to-face mock interview, and debriefing with the job seeker afterwards to provide feedback and suggestions.
This is a great opportunity to develop your cross-cultural communication skills. And you will have the opportunity to work with diverse groups of people.
Volunteers must have excellent verbal and listening skills, be able to model professional behavior, and provide constructive feedback. Interview and hiring experience is not necessary, but this opportunity will help you strengthen these skills.
Please email Blake Roberts Crall or call her at 617.410.9902 for more information or to volunteer.