Clarendon Hill/North Street Update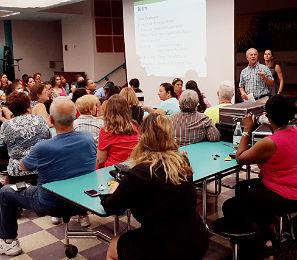 Somerville Community Corporation is moving forward with our partners Preservation of Affordable Housing (POAH) and Gate Residential in planning for the potential redevelopment of the Clarendon Hill/North Street public housing in West Somerville.
While the project is in still in the exploratory stage — and will require support from the City of Somerville and the State of Massachusetts before moving forward — we have sponsored three community meetings with Somerville Housing Authority (SHA). The meetings have brought together current North Street residents and others in West Somerville neighborhoods in collaborative discussions about the future of the site.
Guaranteed Replacement
The project guarantees the replacement of all 216 public housing units on the site. The development team envisions an additional tier of workforce housing, as well as up to 270 market rate units to provide a cross-subsidy that would provide financing for a substantial portion of the public housing redevelopment.
A fourth community meeting is scheduled for Wednesday, January 18, 2017, at 6:30 p.m. at the West Somerville Neighborhood School, 177 Powderhouse Boulevard.

Collaboration with Residents
In addition to the community outreach, financing and site-planning, the Clarendon Hill development team is working with Clarendon Residents United (CRU) a newly-formed resident organization at the development. CRU recently held an election to select a leadership committee to represent resident interest and concerns throughout the relocation and redevelopment process.
The development team and SHA are excited to move forward in collaboration with Clarendon Residents United. Together, we will ensure that all North Street residents are confident of their rights and guarantees throughout this complex process.