Increasing Residents' Income, Assets
SCC's financial literacy and economic opportunity programming work to counter years of unjust economic policies by helping people find good jobs, build wealth and find financial stability.
The First Source Jobs Program helps local job seekers gain the skills they need to establish a career pathway resulting in good jobs, career growth, and economic resiliency, We offer 1:1 career coaching, job readiness training, ESL and computer literacy support, direct connections to employers, postplacement support, and wrap-around services and referrals. We partner with local employers to help them access diverse pipelines of trained professionals, to support inclusive and local hiring practices, and to advocate for quality jobs in the region.
HELP ME FIND A JOB       APPLY FOR A JOB TRAINING SCHOLARSHIP
Our Financial Literacy classes help people better understand debt, banking, credit, and how to save. Our popular First Time Home Buyer classes help people better understand the often intimidating process of saving for and purchasing a home, as well as how to access programs that can make doing so more accessible.
To buttress our work on affordable housing development, our economic opportunity programming helps people find jobs, save money, decrease debt, build their assets, and even realize the dream of home ownership. The speculative market will continue to drive up housing costs in Somerville and our work helps ensure that those with fewer assets can still live here. Helping residents sustain themselves in Somerville with sufficient incomes and increasing assets is a crucial strategy in our fight for equity.
Improving Financial Prospects
We have an array of financial asset building programs including one-off workshops, and one-on-one job and financial counseling.
Are you seeking expert guidance to navigate your financial journey? Our one-on-one financial counseling service is tailored to you, aiming to empower you with the knowledge and tools necessary to achieve lasting financial stability. Our dedicated counselors are committed to understanding your unique circumstances, goals, and challenges. They will work closely with you to develop personalized strategies that fit your needs. Whether you're aiming to reduce debt, build savings, improve credit, or plan for the future, our counselors are here to guide you every step of the way.
Take control of your financial future today by scheduling a confidential and personalized counseling session.
Empower yourself with the guidance and knowledge you deserve. Contact us now to book your one-on-one financial counseling session and embark on a path towards a brighter financial future.
Register for one-on-one financial counseling
To learn more about our classes, asset building services, jobs information, and/or employment counseling, contact Renee Taylor at rtaylor@somervillecdc.org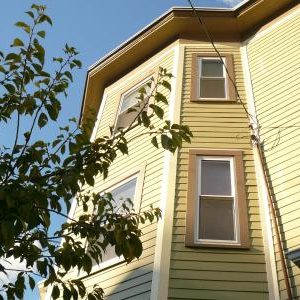 Through the First Time Home Buyer Program, SCC provides a comprehensive array of tools and information for successfully navigating the homebuying process.