Somerville Community Corporation (SCC) se yon òganizasyon manm ki bay lidèchip pou soutni Vil Somerville kòm yon kominote vibran, divès e toleran. Nou ofri sèvis ak òganize kominote plon ki sipòte rezidan Somerville ki gen revni ki ba ak modere nan efò yo pou reyalize dirabilite ekonomik ak ogmante patisipasyon sivik.
SCC devlope ak prezève lokasyon abòdab ak inite pwopriyetè ak espas komèsyal nan Somerville pou kenbe ak ranfòse divèsite sosyoekonomik Vil la.
SCC works to preserve the City's social, economic and cultural diversity and counters years of unequal opportunity by offering programs and services focused on helping people find good local jobs, achieve financial stabilization and sustainability, and make the dream of affordable homeownership a reality.
SCC helps to make Somerville more livable, sustainable, and inclusive by increasing and diversifying housing options, as well as organizing in the community around affordable housing policy,
Pou kont nou nou ka fè sa ti kras; ansanm nou ka fè anpil.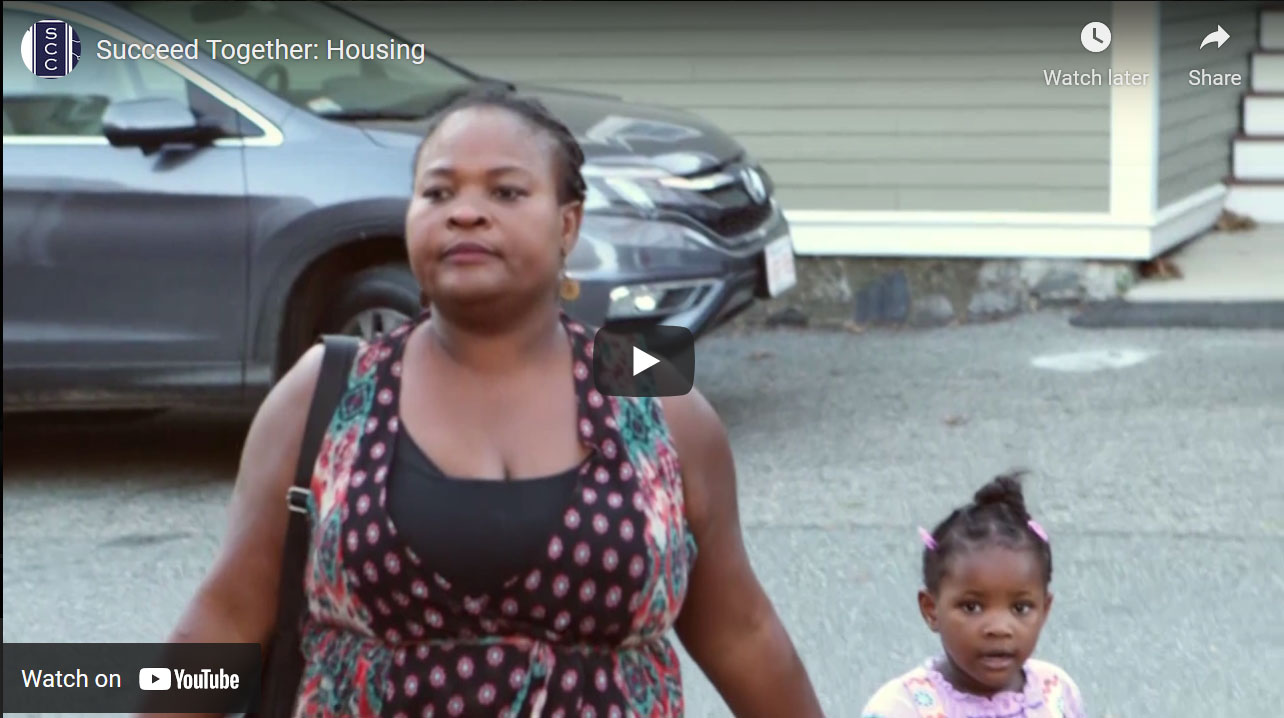 #succeedtogetherhousing​ ilistre istwa a nan yon fanm fè fas a deplasman kòm pri lwaye transande nan yon vil sibi transfòmasyon rapid sosyoekonomik (Somerville, Mass.). Videyo a montre kouman rezidan yo ap òganize pou devlopman san deplasman.
Gade kijan lit yon moun pou jwenn yon travay – #succeedtogetherjobs – nan yon vil k ap sibi yon chanjman sosyoekonomik rapid (Somerville, Mass.) Transfòme an triyonf, menm jan manm kominote yo rive ede l jwenn travay epi travay ansanm pou devlopman san deplasman.
Recent News
Position Description: Harvard University Information Technology (HUIT) is a community of Information Technology professionals committed to delivering service and technological…
Position Description: Working closely with the Executive Director, the Director of Special Projects, the Small Business Liaison, and the Program…
Position Description: Somerville Community Corporation and Local Initiatives Support Corporation are seeking a full-time AmeriCorps member to serve as a…
Load More